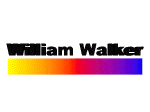 Web Page - News Update
LATEST NEWS UPDATES
I'TS VERY WRONG TO PUT A DEAF PERSON WITHOUT MENTAL ILLNESS IN THE SAME HOME AS A PERSON WITH MENTAL ILLNESS
I WARN THAT A RESOLUTION ON THE MEDICAL SERVICE DISPUTE MAY NEVER EVENTUALE
NO RESOLUTION TO THE DISPUTE THAT LED TO INDEFINITE BANS ON ALL DARWIN MEDICAL SERVICES
DETAILED INFORMATION ON THE INDEFINITE BANS ON ALL DARWIN MEDICAL SERVICES
INDEFINITE BANS ON ALL DARWIN MEDICAL SERVICES BEING IMPOSED
CARBON TAX IN ASTRALIA - WHY HAVE IT WHEN IT HAS BEEN COLD IN DARWIN?
APPEAL TO EVERYBODY TO STOP AND THINK IN DRINKING ALCOHOL AND DOING DRUGS TO EXCESS
TOUGHER PARENTING RULES STRONGLY URGED
NO TAX CAN CHANGE THE WEATHER OR CLIMATE
CALLS TO BAN SMOKING IN NT PRISONS
MAKING ROYAL DARWIN HOSPITAL A USERS PAY HOSPITAL
LAW AND ORDER - NORTHERN TERRITORY PLATFORM
REFERENDUM ON VARIOUS ISSUES NEEDED
WILLIAM WALKER'S OWN WELFARE REFORMS FLAGGED
DRUNKS, DRUGGIES AND SMOKERS TO FACE HEFTY FINES AND BANS UNDER TOUGH RADICAL REFORMS
PAULINE HANSON URGED TO BE A GUEST SPEAKER AT A RALLY CONCERNING A CRISIS ENGULFING ALICE SPRINGS
EVERY HOME AND INDUSTRY SHOULD BE FORCED TO GENERATE THEIR OWN POWER IN CYCLONE AREAS
A MAJOR HURRICANE LIKE CYCLONE YASI IN NORTH QUEENSLAND NO REAL SURPRISE
DARWIN HEALTH SERVICES - A VERY SERIOUS GRIM WARNING!
DARWIN DOES NOT HAVE A PUBLIC HOSPITAL. ROYAL DARWIN HOSPITAL IS A LARGE ALCOHOL AND DRUG REHAB CENTRE
THE ALCOHOL AND DRUG DEPARTMENT AT ROYAL DARWIN HOSPITAL NEED TO BE RELOCATED TO A NEW LOCATION ASAP!
PRISONS AND SENTENCING REFORMS
NEW DARWIN DIGITAL TELEVISION CHANNELS - INFORMATION ON TUNING TO THOSE CHANNELS
THERE IS NO LIFE AFTER DEATH FOR HUMAN BEINGS
DARWIN ABLE BODIED BLUDGER HOSPITAL
CALLS INCREASE FOR A ALCOHOL & DRUG TREATING HOSPITAL AT DARWIN PRISON
TRUTH ABOUT AYR AND 4 WILMINGTON STREET, AYR IN QUEENSLAND
TROPICAL CYCLONE TRACY - WHAT PEOPLE DIDN'T KNOW
DOUBTS ABOUT WHETHER I WANT TO STAY IN DARWIN OR NOT
WE ARE HEADING TOWARD A SLIPPERY SLOPE
3D ENVIRONMENT MODELLING CAREER IN MIND
CRUSH THE DRIVING OFFENDER'S CAR!
CRIME & PUNISHMENT FOR THE WORST OF THE WORST
ISSUES CONCERNING NT TELEVISION